Publish

Publish across channels and pages
Publish on multiple websites or apps
Publish on social media
Publish with newsletter
Publish in Liveblog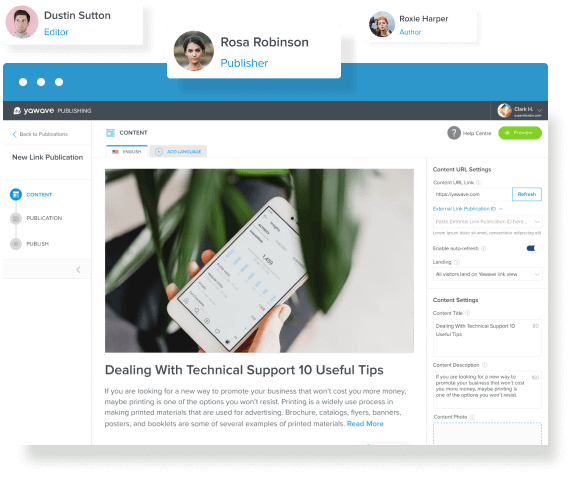 Impactful cross-channel content distribution
With yawave you create more content and you manage content
distribution in all relevant channels and portals from one central hub
Time-saving

You gain time for creation of good relevant content

More Reach

You increase reach for your content with just a few clicks

Higher ROCI

You increase your return on content investment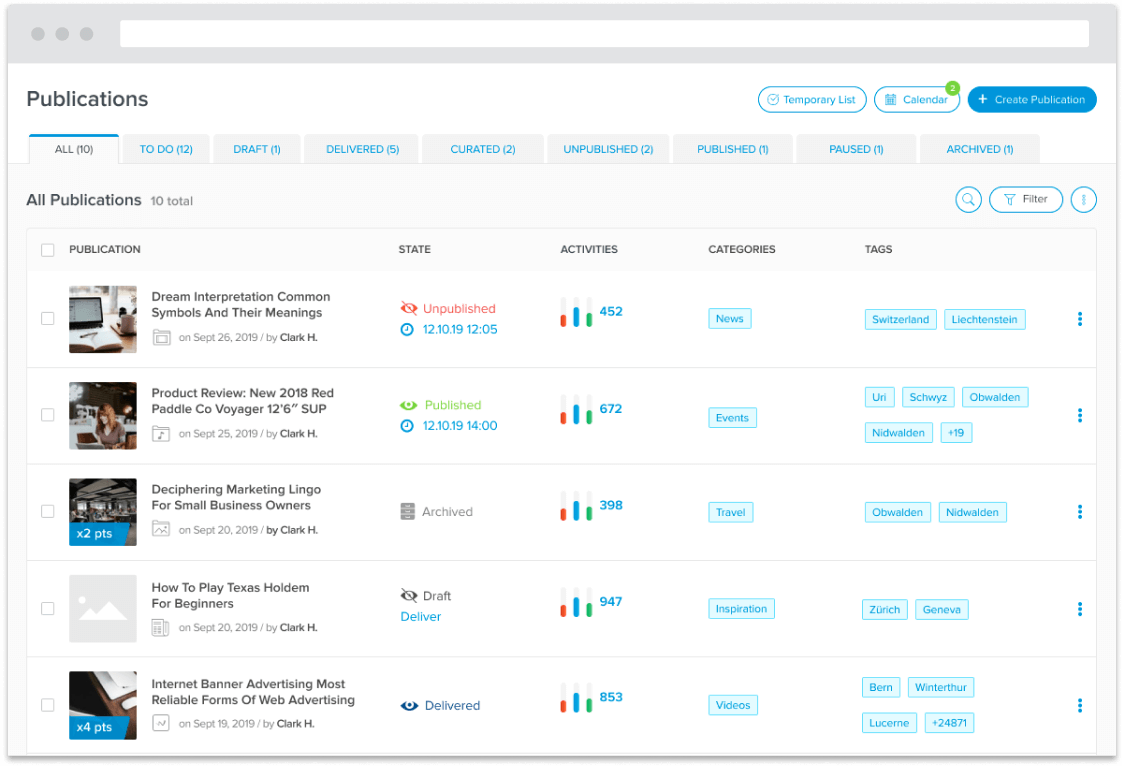 PUBLICATIONS

Manage all publications from a central publication hub

Get a more impactful, consistent and efficient communication by managing all publications from one central place
Multi-Channel

Use all popular publication types centrally - Newsletter, Posts, Video, etc.

Update

Communicate news and updates per publication

Campaign

Combine publications in a campaign with timeframe and objective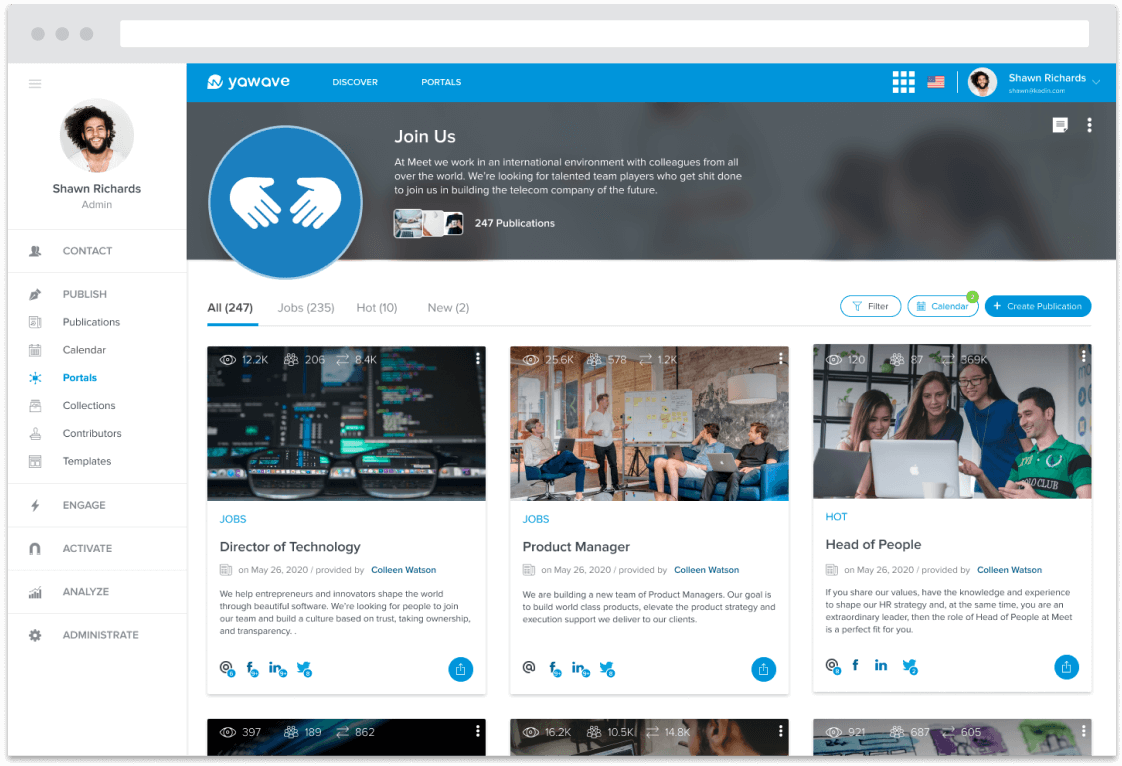 PORTALS

One Hub for
multiple Web Portals

Populate different content portals from one place and master complexity that typically arises from branch- or location-specific subpages / portals
Design

Design portals according to your layout for quick and easy integration

Code

Copy the portal code directly in the configurator and simply embed it into your website

Plugins

Integrate portals with maximum design freedom e.g. with the WordPress plugin from yawave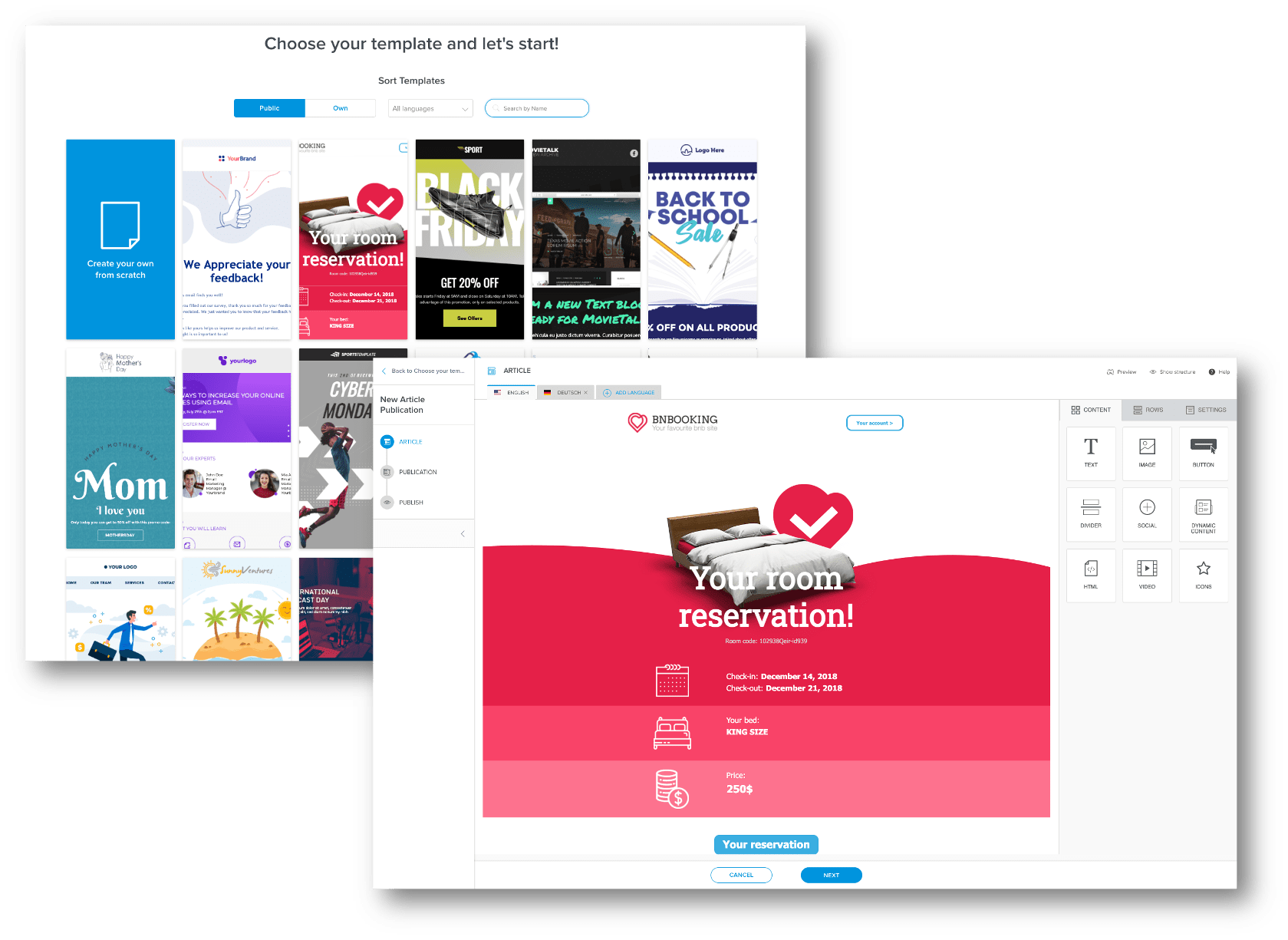 EMAIL

Distribute Content
via Email and Newsletter

Create engaging emails or use one of the many templates, schedule and send newsletters or automated email notifications with content from your content hub
Drag-and-drop Builder

Design beautiful emails with the drag-and-drop builder or use one of the templates

Newsletter

Benefit from generated contacts and send publications from your hub as aggregated newsletter

Notifications

Create relevant automations and send users automated email notifications based on their behavior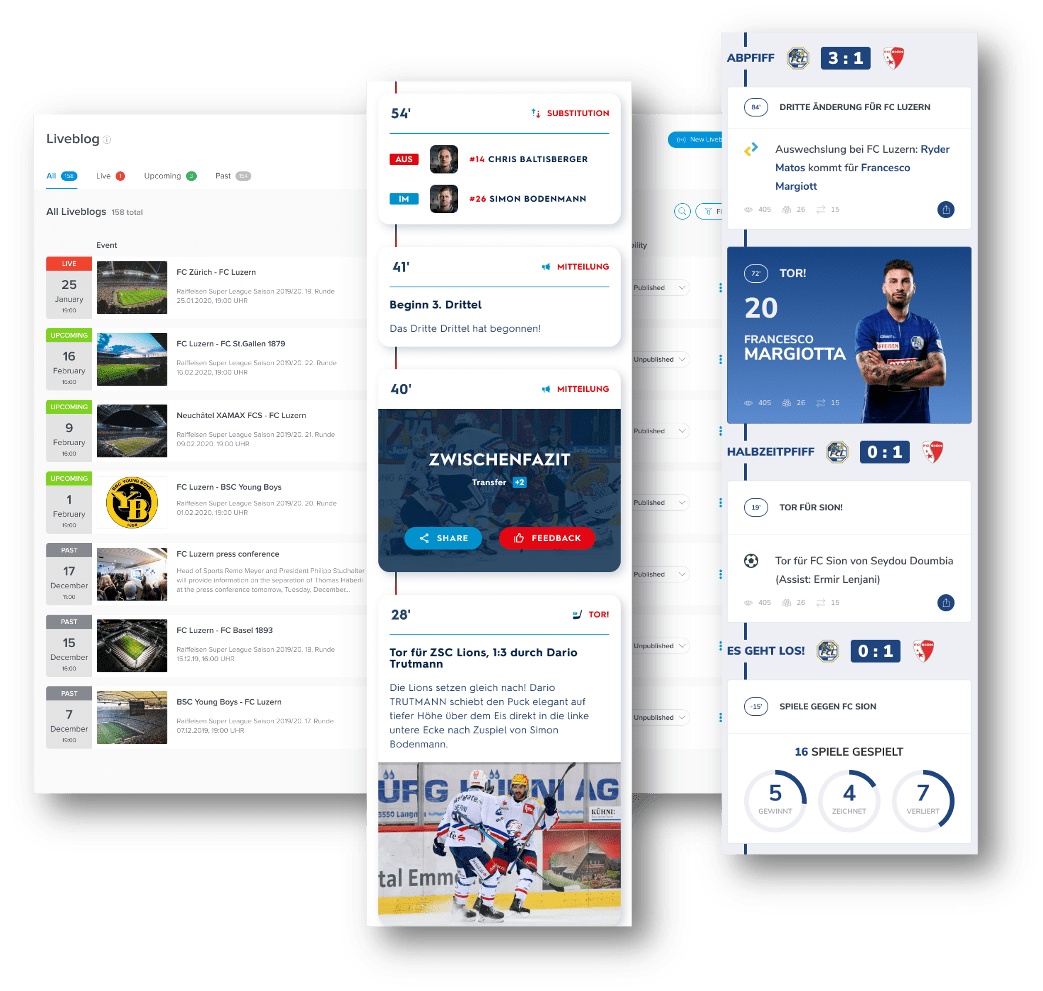 LIVEBLOG

Publish breaking News
in real-time

Publish breaking news or events in real-time, integrate on any website without coding and benefit from the unique tools and possibilities - for sports, media and business
Real-time Data

Connect the liveblog with data providers of your choice, e.g. sports data providers

Content from Hub

Prepare your own content such as publications, videos, images, etc. in the Content Hub and use it for your liveblog

Engagement Tools

Use engagement tools of your choice, such as Surveys, Payment, Subscribe, Gamification, Forms, Share, etc.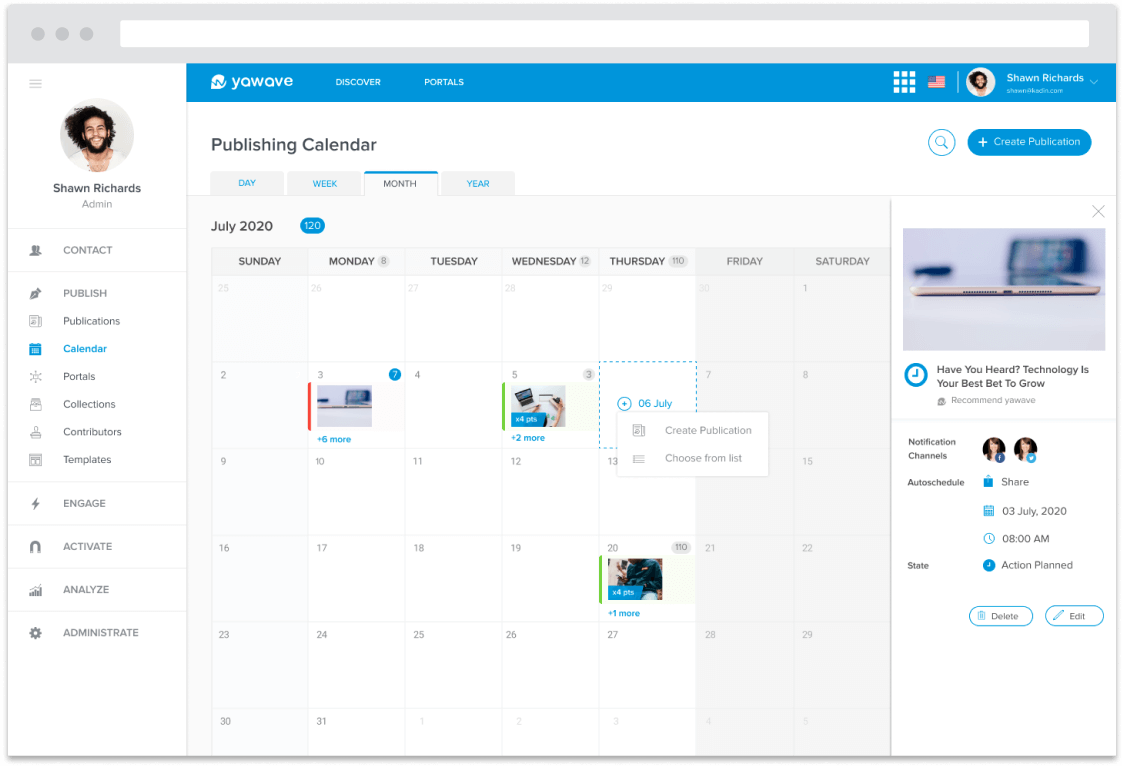 CALENDAR

Schedule publication
times and channels

Be in control of your communication by planning all publishing activities in one calendar that provides a fast and comprehensive overview of all activities
Scheduling

Plan publishing and notification activities directly in your calendar

Calendar

Get a quick overview of your publishing calendar in one place

Timeline

See different publication types over time – daily, weekly, monthly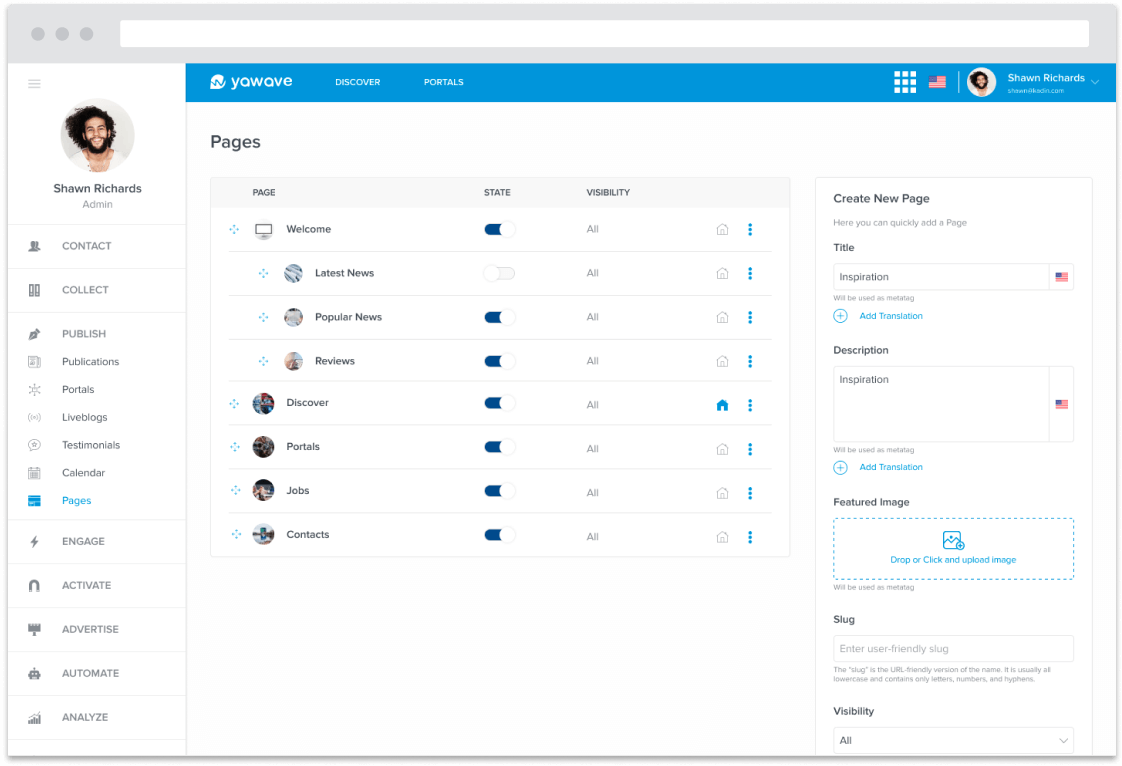 PAGES

Quickly create powerful
landing pages

Configure and structure customized landing pages as traffic destination for more static content or temporary campaigns, embed content portals and flexibly enrich your landing pages with your  engage tools
Flexibility

Get creative with our drag-and-drop editor and build your page in minutes

Integration

Publish your page and integrate it with your favorite tools

Promote

Drive traffic to your pages and attract crowds to your application.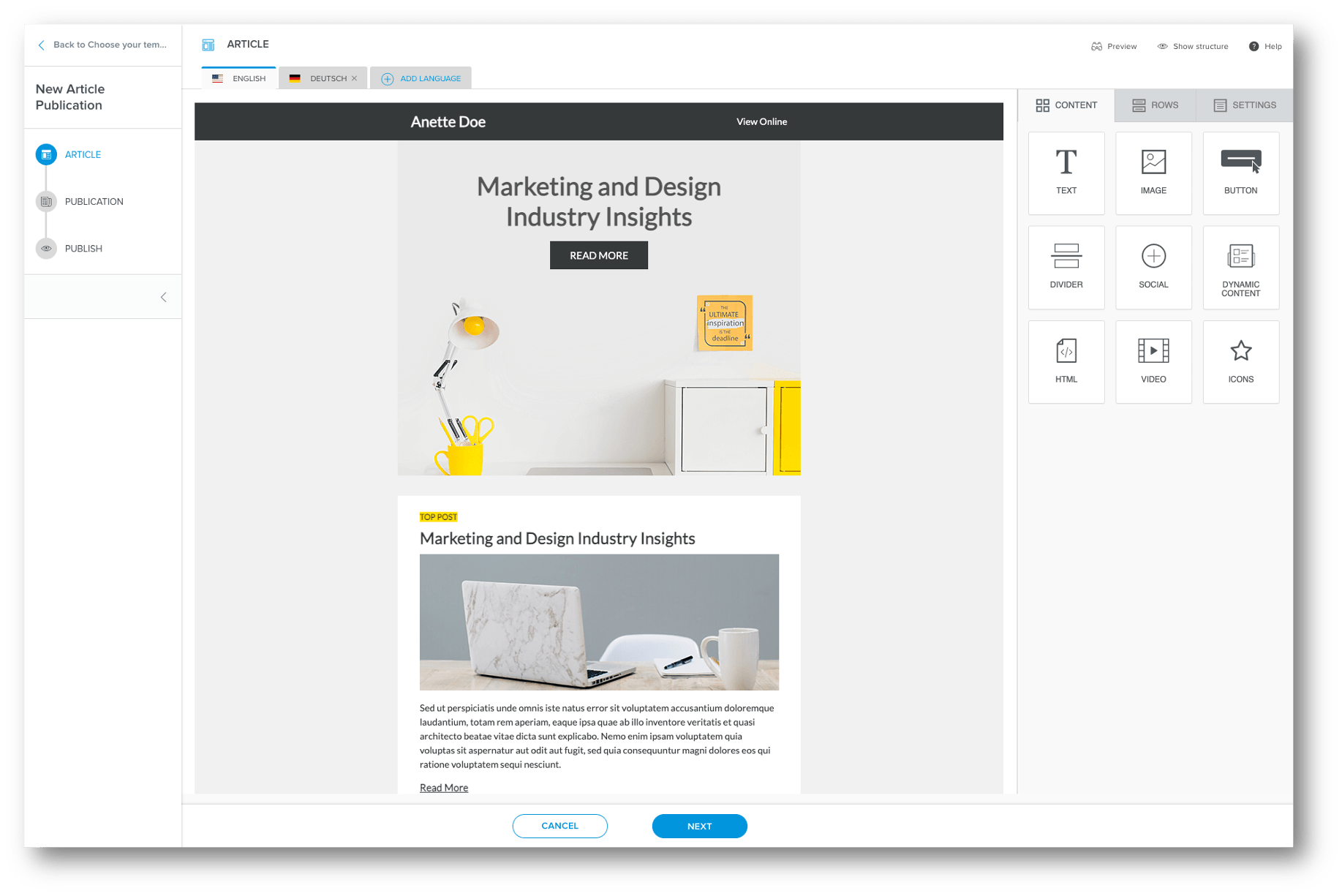 TEMPLATES

Create powerful content templates

Get more out of good existing content - simplify the handling of different publication formats and easily reuse existing content for other formats
Flexibility

Get creative with our drag-and-drop editor and build templates in minutes

Access

Access your templates quickly in your own template list

Library

Get inspiration from the comprehensive yawave template library
More Features
Explore other powerful features of the yawave software suite